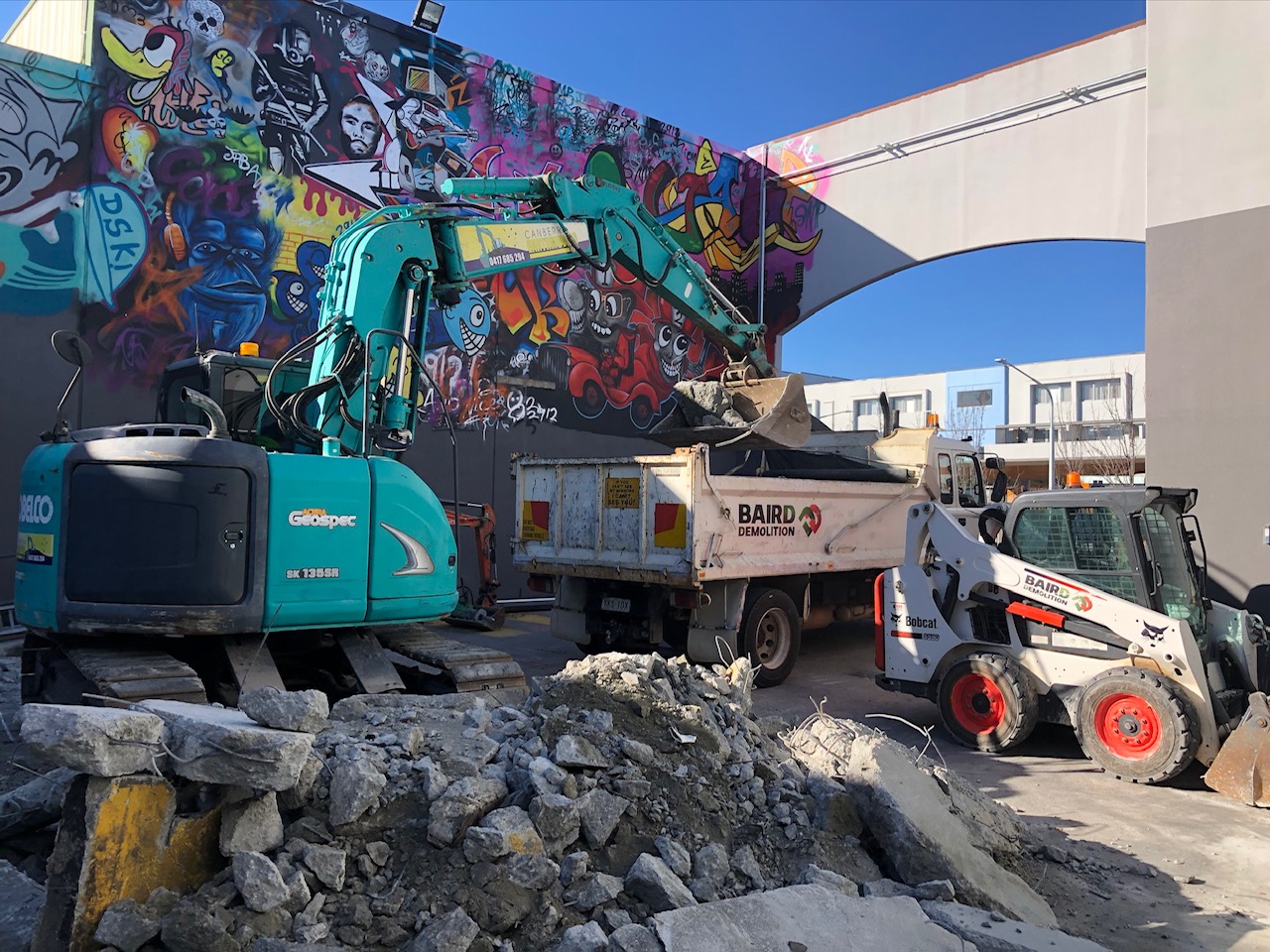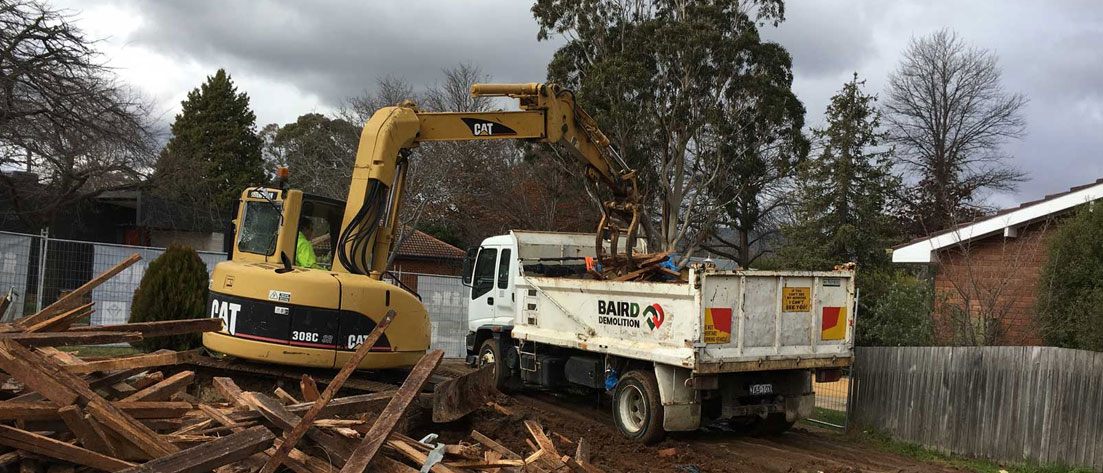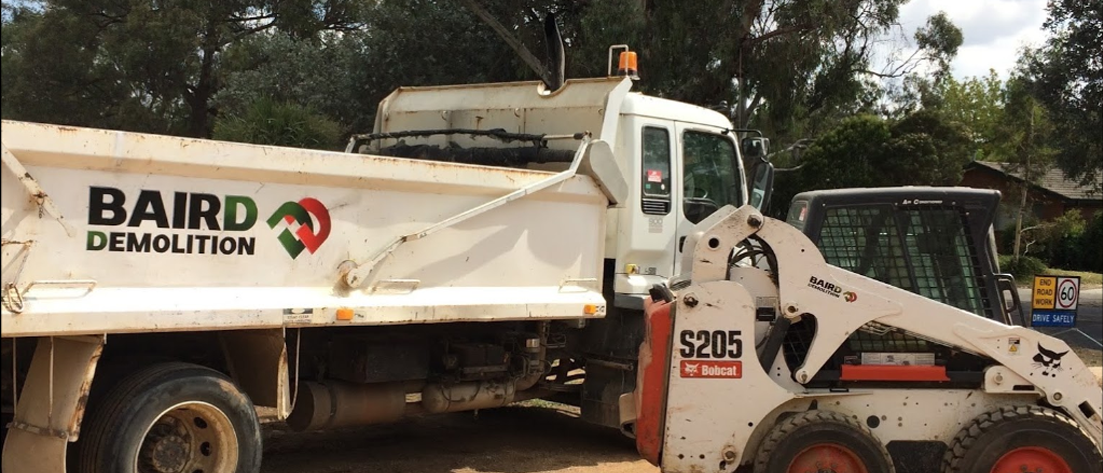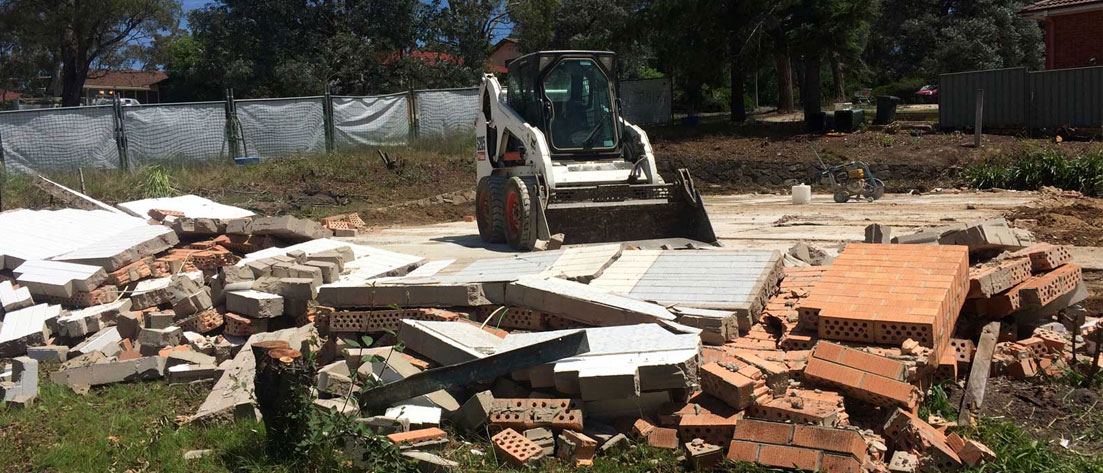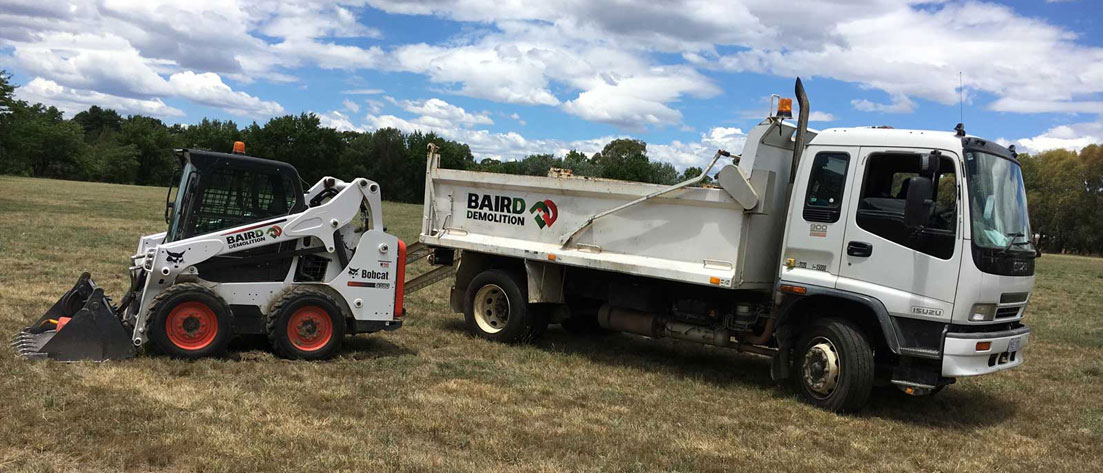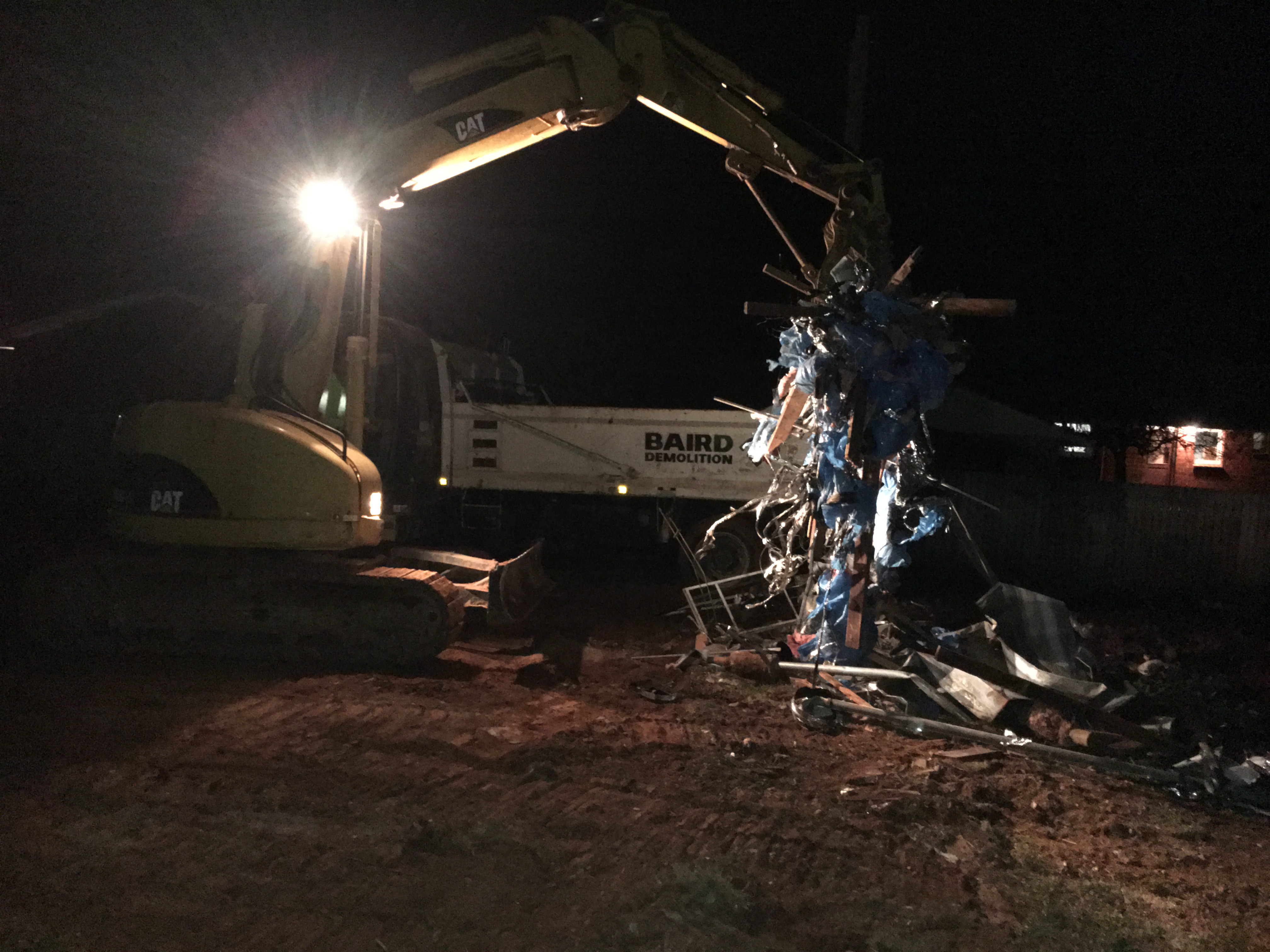 Welcome to Baird demolition, Canberra's premium commercial demolition specialists.
Baird Demolition specialises in all fields of structural demolition, excavation and civil works. We are Faster, Safer & Reliable.
Baird Demolition has over Ten Years experience in all types of Commercial and Residential Demolition in the Canberra region. We are a full service Demolition and Dismantling Contractor, with more experience, better tools and a highly qualified team to get your job done right, quickly and safely. Our mission is to be the best in our market by providing the highest quality to our clients, and an accident free workplace.